Make a splash at Oakwood! Our swimming pool facility offers plenty to many.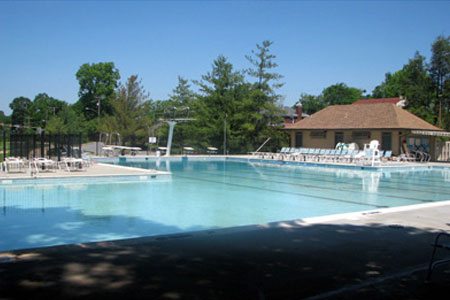 • Our 25 meter, six-lane competition pool has hosted many swim meets during our proud history. Children, ages 5 – 17 are encouraged to join the fun of being on the "gator" team and parents delight in the social event of each swim meet. Three home and three away meets help fill the summer. This year our club also hosts the "A" meet featuring this region's finest competitive swimmers.
• Team or Individual Swim instruction is provided by our Head Swim Coach, Ms. Jo Ibarra.
• Certified lifeguards patrol and maintain the pool and surrounding swim facility.
• Pool-side food and beverage service daily, except Mondays.
• Changing rooms.