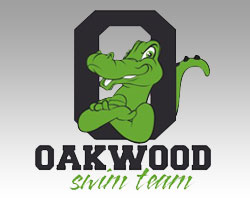 Come join the Oakwood Gators Summer Swim League!

The Oakwood Gators is a members-only summer swim team competing in the Lynchburg Aquatic League (LAL). Swimmers range in ages from 4-18 years old and have skill levels from beginners to those with nationally ranked times. To accommodate for all the various summer schedules we host afternoon and morning practices six days a week.
The Gators' dedicated coaching staff work to provide a positive environment for developing and strengthening swim skills – while our exceptional team of volunteers work to plan game nights, cookouts, team parties, award ceremonies, and more fun activities throughout the season!
Our goal is for all of our swimmers to reach their highest level of potential through excellent physical conditioning while creating lifelong friendships and experiencing the joy of healthy competition.